You can join our Team and be a part of our legal and policy interventions. You can find information about the roles that we are currently hiring for through the following link:
Please note that we will be accepting applications only through the forms available in the aforementioned link; you are not required to write to us separately once you have filled the form. Once you have filled the requisite form, our Team will reach out to you within seven working days.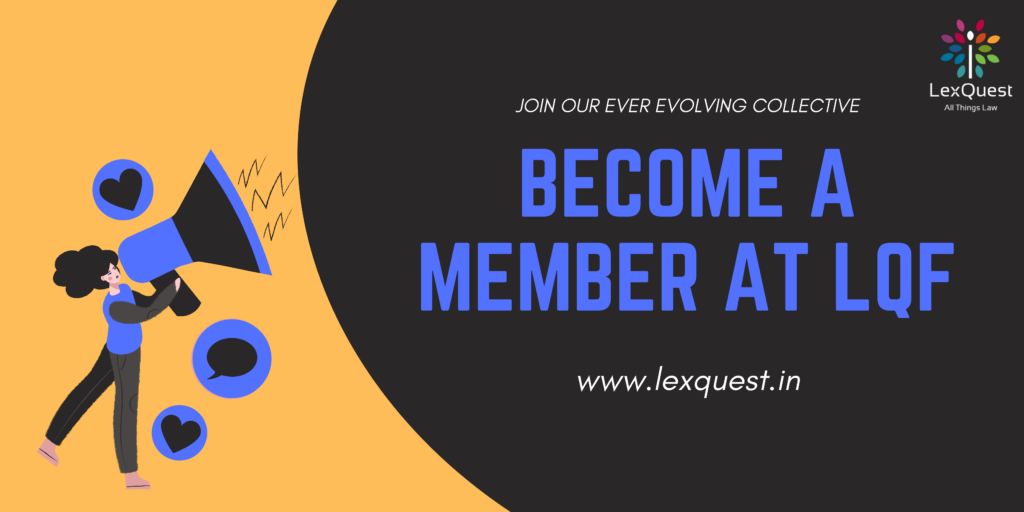 You can now be a part of our ever growing & evolving collective and support our work actively. Fill the membership form below, and our Team will reach out you with other details.
Note: We keep adding on to the list of the Membership Benefits that we provide to you. Once you are a part of LQF (through your Membership), we will keep you updated with the change and improvement in the benefits being accrued to you as an LQF Member.
In case of any queries, you can reach out to us at info.lexquest@gmail.com.