By Ananya Kanth, Tata Institute of Social Sciences, Mumbai.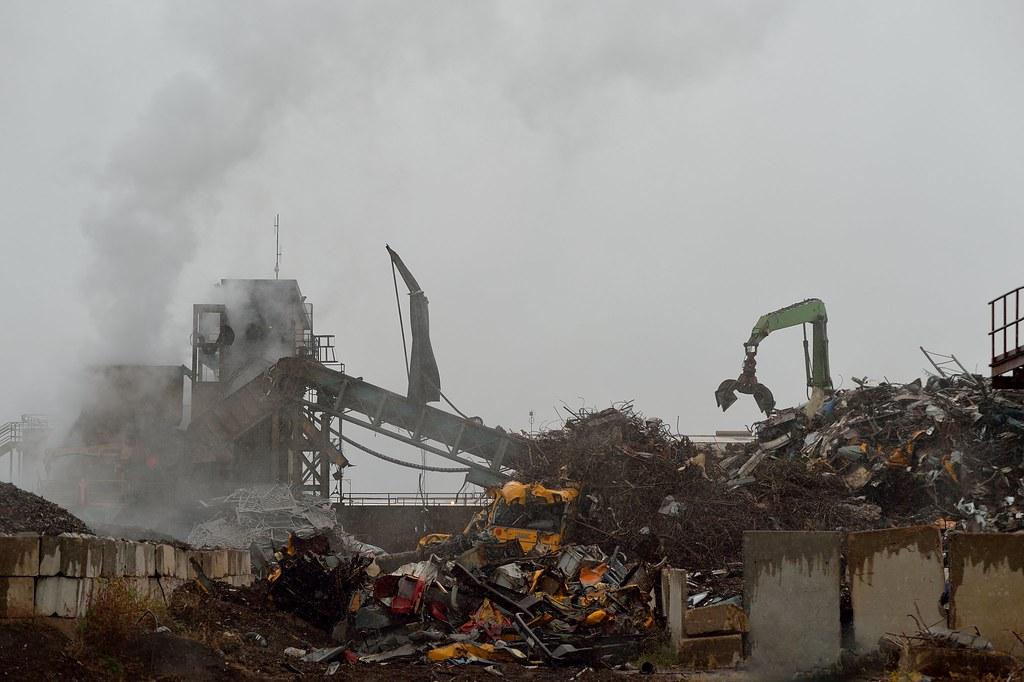 There are iconic steel structures around the world-buildings that soar to record heights, bridges that span the widest rivers, iconic landmarks in our own country like the Howrah Bridge, Vidyasagar Setu, Jogighopa rail-cum-road bridge, to name a few, which are steel intensive state-of-the-art constructions that stand testimony to the importance of steel for a country. Since independence, steel has contributed largely to the industrial development in our country and thus is an important component for a strong economy.
Before discussing the Steel Scrap Policy 2019, we need to trace back to the advancement that has happened in the past. In 2005, the much needed National Steel Policy was introduced with a vision of providing a roadmap for the efficient and productive growth of the steel industry. With the passage of time, our economy underwent a lot of changes which called for a new Steel Policy, which was then introduced in 2017. The 2017 Steel Policy focussed on empowering the steel industry to gain its full potential through a holistic inter-sectoral growth. It also aimed at improving the strategy of dealing with various impediments such as high input cost, availability of raw materials, dependence on imports and financial stress; the primary intent was to make the Indian steel industry self-sufficient.
Steel is a material most conducive for the circular economy as it can be used, reused and recycled infinitely. To develop a globally competitive steel industry, the Ministry of Steel recently announced the Steel Scrap Policy which promotes the six (6) Rs, i.e, Reduce, Reuse, Recycle, Recover, Redesign and Remanufacture, in concern with the environment and the vision of sustainable development at large.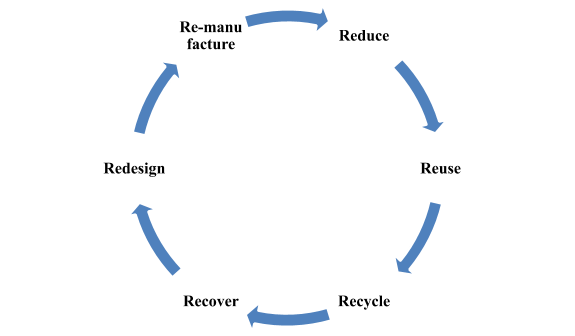 One might wonder, why is something like scrap being focused on? The increased production of vehicles and the increased use of white goods in the last two decades combined with their rapid obsolescence generates large quantities of end of life products; this results in the generation of huge amounts of ferrous scrap for recycling in steel production. Although scrap is the main raw material for secondary sector, the primary sector also uses scrap in the charge mix of Basic Oxygen Furnace to improve efficiency, minimise the cost of production and for other process needs.
There is a worldwide trend to increase steel production using scrap as the main raw material, as recycling of scrap helps in conservation of vital natural resources. The availability of scrap is a major issue in India and in 2017 there was a huge deficit problem, which the present policy looks into addressing.
The emissions of CO2 in the production of steel, the excessive use of iron ore or coking coal-which are both non-renewable resources, and the environmental hazards of mining proved to be some of the major hurdles which needed to be resolved on an urgent basis. The government has provided the steel industry with a framework for optimum usage of raw materials, ensuring zero waste in the steel making process. Additionally, the usage of scrap will eliminate the pollution caused by end of life vehicles and white goods, as the policy seeks to encourage processing & recycling of ferrous scraps through organized and scientific metal scrapping centers across India. The Ministry of Road Transport and Highways (MoRTH) and the Department of Heavy Industries are working towards 'Extended Producer Responsibility' by requiring the vehicle manufacturers to incentivise scrapping of unfit vehicles in exchange for price discounts for purchase of new vehicles.
To address the issue of collecting end of life products and to structure the informal recycling sector, a hub and spoke model (where four collection and dismantling centres cater to one scrap processing centre) has been drawn up. The policy also envisages to devise a method to treat waste streams and residues produced from dismantling and shredding facilities, which will be in compliance with the Hazardous & Other Wastes (Management & Transboundary Movement) Rules, 2016.
A lot of challenges such as capacity building, proper training of rag-pickers, aggregators, etc. lie ahead. An inter-ministerial coordination committee has been set up consisting of personnel from the Ministry of Steel, Department of Heavy Industry, Ministry of Environment, Forest and Climate Change, Ministry of Road Transport and Highways, Department of Revenue and Ministry of Labour and Employment as members; the mandate of the committee is to look into policy changes required for creating an organized steel scrapping ecosystem.
The Steel industry, in its current form, has been pulling down the GDP of our country. The intermittent supply of raw material, high import duty, high export duties for several States, high transportation cost within India, and absence of an independent regulator could, in combination, be considered as causative factors for the indicated situation. Studies say scrappage can take 28 million polluting vehicles (mainly two-wheelers) off roads. This will help curb pollution in a big way. Implementing the scheme for trucks and buses can bring down CO emissions, HC+NOX emissions and Particulate Matter emissions by a significant extent. Time will be the true assessor of this policy's mettle, which could be welcomed as a harbinger to eliminate the trade off between economic growth and the environment.