By Naresh Babu Kunche, Prime Minister's Rural Development Fellow.
Mumbai witnessed thriving industrialization in the 1900s followed by rapid urbanisation in the post-independence period. What started of as a conglomeration of seven islands, gradually kept undergoing land reclamation, and transformed into the financial capital of India.

Earlier land reclamation policies were intended for the bay area, now such policies are being revamped for the development of real-estate sector, to meet the infrastructure needs of the city, and to cater to the general urban expansion. From Bombay to Mumbai, the city has expanded from a Municipal Corporation into a Metropolitan Region (Municipality, Municipal Corporation and Metropolitan region are the categories of cities for municipal administration, where Municipality represents the smallest and Municipal region the largest administrative unit) spreading over 4,355 sq. km and holding 23 million people, its population is expected to touch 44 million by the year 2052.
That Mumbai alone contributes to over 6.16% of India's GDP, goes on to show its commercial and financial dominance, and is also considered the entertainment capital of India owing to the presence of the film (Bollywood) industry. Hence it is not surprising that Mumbai is a hot cake in the real estate sector too. The general understanding of real estate sector is that it deals with buying and selling of lands and buildings. However, skyscrapers and luxurious residential complexes can't improve the standard of living in a city, as it is largely determined by abled infrastructure along with healthy ecology.
Floods & Ecological threats
The excessive demand for housing and land is taking a toll on the physical and ecological systems of the city, in terms of stress on sewage and transport infrastructure, air pollution, etc. Poor planning and governance became visible when the city was afflicted by floods in 2005, which rattled the image of Mumbai as a global city and jolted the government from its slumber. Mumbai was quite literally jammed for 3 days because of 668 mm rainfall in a span of 12 hours, in which over 1069 lives were lost.
The Mumbai Metropolitan Region Development Authority (MMRDA) has realized that the development of suburban areas along the Mithi River in the last 25 years has drastically degraded the water quality of the river. This waterbody used to serve as an important stormwater drain. It is now being used by locals to dump raw sewage, industrial and municipal waste. Today the river is full of sludge, garbage and vegetation growth.
In 2006, the Chitale Committee was constituted to find out the reasons for the 2005 Mumbai floods. It recommended that contour maps for all watersheds should be developed, flood risk zones should be demarcated, and a 15m buffer strip along the Mithi River with 12m carriageway on either side for access and assessing the role of lakes and ponds in flood protection should be worked on. However little has changed even after almost 13 years.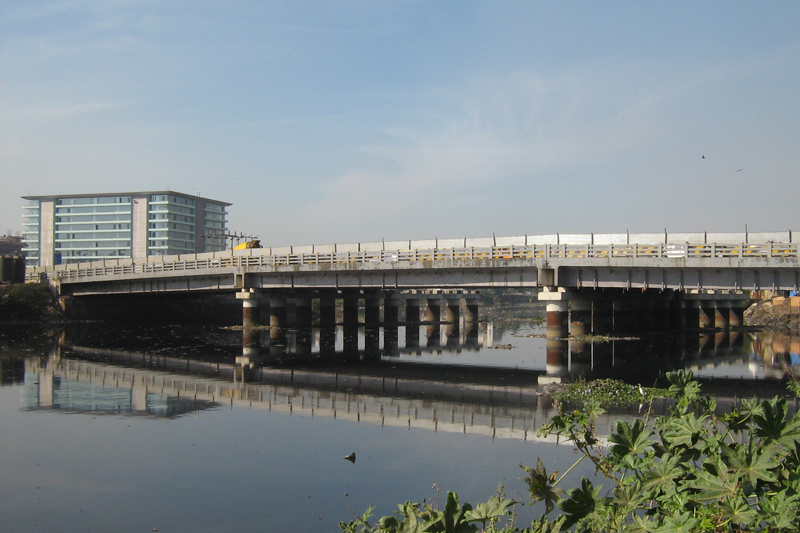 Mumbai is home to diverse ecosystems like coastal watershed & wetlands, forest headwaters, rivers, ponds, and lakes. These are constituted by the Sanjay Gandhi National Park, the Aarey, the Mandala & Gilbert Hills, the Juhu Irla Forest, and the Vihar, Powai, Tulsi, Tansa Lakes. These now fall under threatened zones, and as per a World Bank Report, flooding is not just a prevalent but an imminent consequence of rapid urbanisation of the city. To top it all, upcoming infrastructure projects entirely seem to be ignoring the environmental concerns.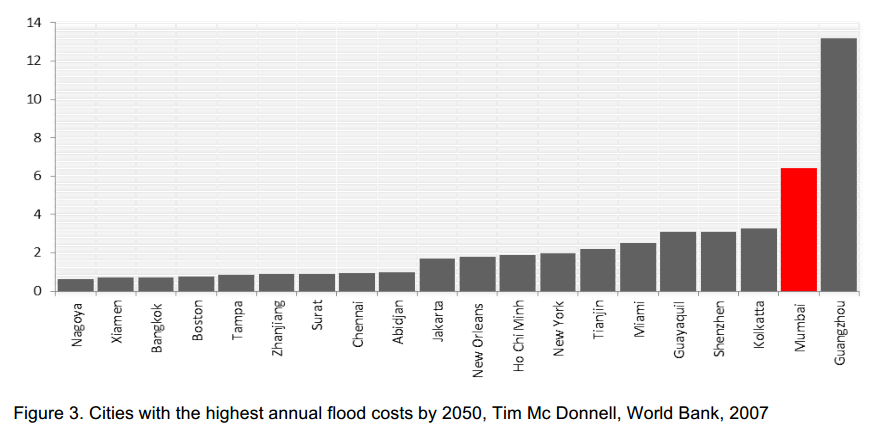 A Story of Environmental Breach
Recently, the Central Government issued a notification that exempts real estate projects with a built-up area of up to 50,000 sq. meters from the environmental impact assessment (EIA) process and from having to obtain prior environmental clearance. It means that huge apartments and commercial buildings need not undergo prior clearance from the State Environment Impact Assessment Authority. Activists and civil society bodies criticized this move, as the government has relented to the pressure tactics of the real estate sector. Earlier, even a project above 20,000 sq. meters required prior environment clearance. This is a blatant institutionalization of ignorance towards the adverse ecological consequences of real estate projects.
The Central Government has also opened the Green Zones and No Development Zones for affordable housing under the Pradhan Mantri Awas Yojana. This has greater environmental implications for Mumbai, as the Mumbai Development Plan 2034 is supposed to use 600 acres out of 5000 acres of salt pans, which have great ecological relevance. Salt pans act as a natural buffer for the coastal city against high tides and heavy rains. Part of the suburbs of Aarey, which is an eco-sensitive zone around the national park, has also been opened for various development projects. These development projects are taking effect with the knowledge that the city's sea level is rising by about 1.2 mm every year, which makes it highly susceptible to climate change repercussions.
The coastal land up to 500 metres from the High Tide Line (HTL) and a stage of 100 metres along the banks of creeks, estuaries, backwater, and rivers subject to tidal fluctuations is called the Coastal Regulation Zone (CRZ). The Coastal Regulation Zone Notification, 2018, has altered the real estate arena, with changes extending to the eco-sensitive coastal zone. No Development Zone areas have been minimised from the earlier 200 meters from the High Tide Lines to just 50 meters. A large area of Southern Mumbai falls under this zone. Interestingly, CRZ I (Ecologically Sensitive Areas) and CRZ IV (Area covered between Low Tide Line and 12 Nautical Miles Seaward) clearances are still under the ambit of the Centre, while the CRZ II and III have been delegated to the States for clearances.
Urbanisation at the Cost of Environment
While global experts talk about building resilient cities, Mumbai continues with its flawed infrastructure designs contrary to ecological well being.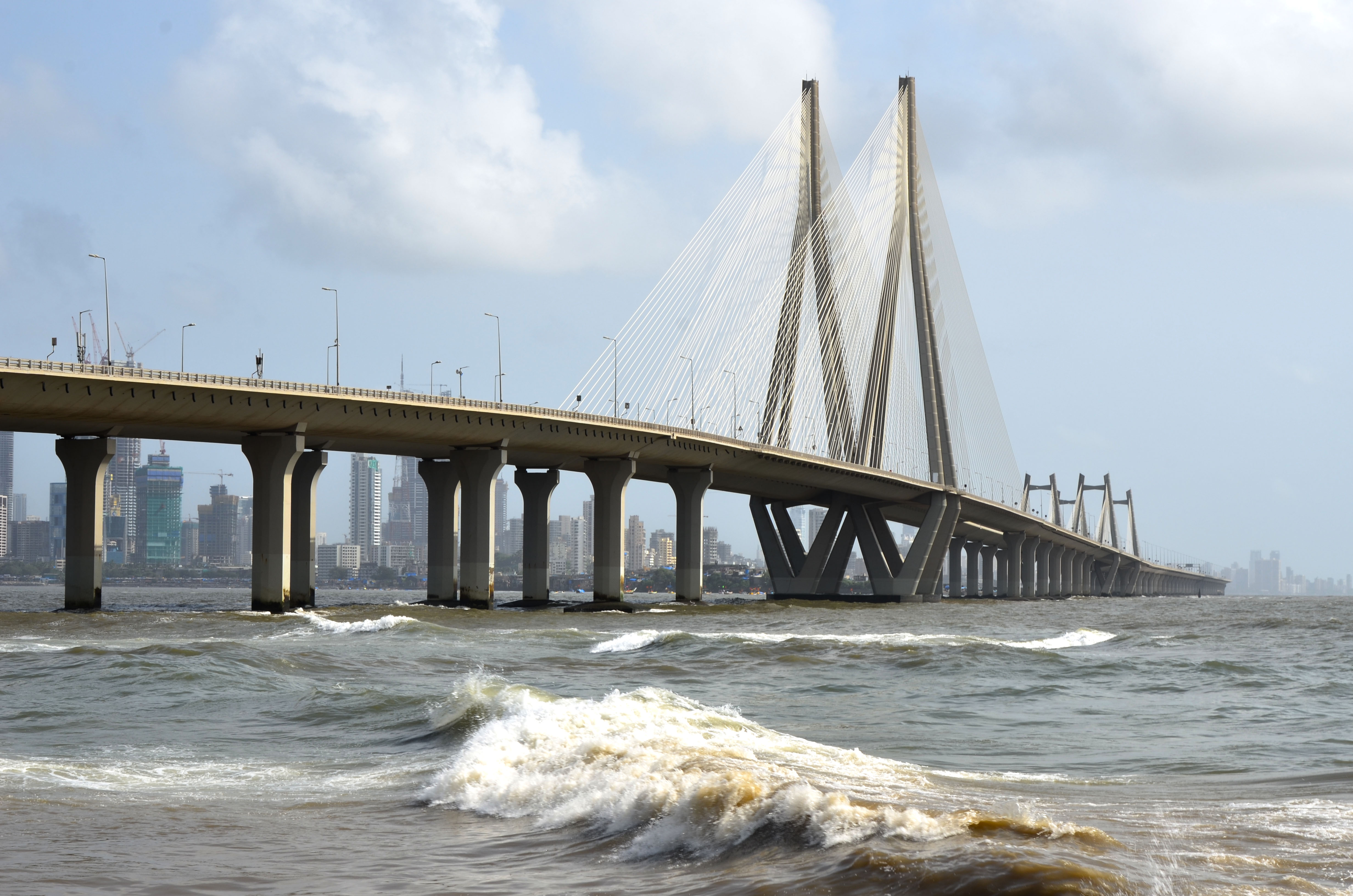 Bandra Worli Sea Link is the symbol of a modernized Mumbai but it bears negative ecological consequences. The mouth of the Mithi River has been reduced due to land reclamation at the Mahim Causeway for basing the bridge. Mumbai's aspirations of modernization don't just stop with sea links. The Navi Mumbai Airport is being constructed on mangroves and mudflats, which start below the sea level. A coastal roadway (29.2 km) with an eight-lane link has been proposed to be built, from Nariman Point to Kandivali along the west coast, which will destroy the city's marine life and affect a vast community of the local fishermen. This project needs a great deal of land reclamation, which has been opposed by Civil Society Organizations like the Society for Improvement, Greenery, and Nature (SIGN), Conservation Action Trust (CAT) and NGO Vanashakti. Resorting to legal recourse, these organisations have argued that the proposed site is an oyster bed and the land reclamation will have an adverse effect on their life cycle, as has also been pointed out in a report by the Central Marine Fisheries Research Institute (CMFRI).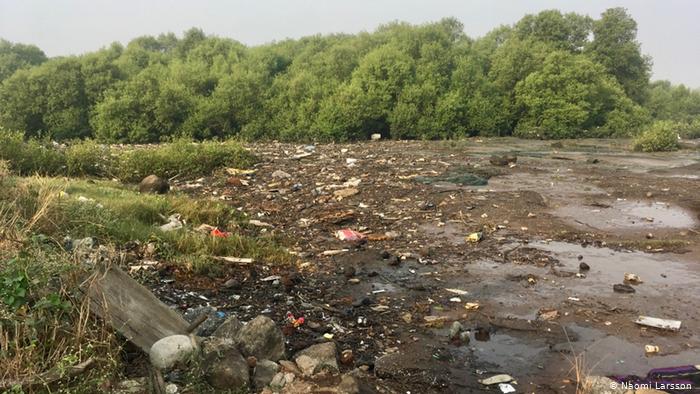 Mumbai is also home to mangroves spread over 50 sq. km, with the single largest belt present on the western side of Thane creek. Mangroves are one of the most productive ecosystems and work against soil erosion, tidal waves, and cyclones, besides hosting unique creatures. As per NASA, mangroves are more efficient than forests, in sequestering atmospheric carbon dioxide for long term storage, thereby making them better carbon scrubbers.
These are classified under CRZ I and fall under the Central Government's purview. Since a few decades now, rapid urbanization, real estate spread and land reclamation have reduced their spread drastically.
The Mangrove Society of India (MSI) has recently conveyed to the Maharashtra government that conserving wetlands, mangroves and green zones is extremely critical for handling future flooding effectively. MSI has reported that the Mumbai-Ahmedabad bullet train project will lead to a huge loss of the mangrove cover. However, that report has been unreservedly ignored by the State Government. Mangroves have previously been exploited for construction of the Bandra Kurla complex, Bandra-Worli sea-link, and the Sewri-Nhava-Sheva sea links.
Conclusion
In addition to its reckless model(s) of urban development, the megacity of Mumbai also grapples with poor solid waste management and e-waste accumulation and the reverberations of such abuse continue to harm marine life in this coastal city.
The growth of urban areas is now dominated by vertical expansion in the city areas and horizontal expansion in surrounding areas, mainly in peri-urban zones. In this context, the Mumbai Plan 2034 developed by MRDA, increased the Floor Area Ratio from 1.33 to 3.0 for residential properties and from 2.5 to 5.0 for commercial properties. Though this helps in vertical expansion of the main city areas, proportionate development in physical infrastructure is essential to reduce the impact of increased densification on the hydrology and sewage system.
The ecological and environmental well being of the city of Mumbai hangs on the MMRDA, Mumbai Development Plan 2034, its governance structures and the residents of the city. Mumbai doesn't need mere urban development but Sustainable Urban Transformation, where the focus of the city administration should be on planning, innovation & competitiveness, lifestyle & consumption, resource management, climate mitigation & adaptation, transport & accessibility, buildings & the spatial environment of public spaces.
To reduce their ecological footprint, megacity residents should adopt sustainable lifestyles and consumption patterns. Real estate development should not just concern land and building development but creation of uncongested public spaces. Any city has a limited carrying capacity for development, above which all systems tend to collapse, which might lead to the bursting of the real estate bubble. In the case of Mumbai, as with any modern metropolis, development with a concern for ecological ramifications and climate change is the need of the hour.
References: