The four metropolitan cities of India account for 2.44 percent of the country's overall population. Rapid urban sprawl combined with rampant population growth in Delhi, Mumbai, Chennai, and Kolkata has exacerbated waste segregation which stands as the biggest hurdle in creating sustainable cities in the country. In this context, the waste management scenario in Delhi presents a grim picture, so much so that the Ghazipur garbage dump is close to surpassing the height of Qutub Minar! With the upsurge in population density, cities like Delhi face political and human capital challenges, a lack of technological prowess and innovations, and community participation in translating groundbreaking policies into actual on-site implementation.
We have launched an Initiative on Urban Waste Management under our Project on Climate Action. We will be addressing issues concerning waste segregation, management, and disposal that Indian cities are grappling with. This Initiative aligns with the UN Sustainable Development Goals, specifically 6, 11, 12, and 13.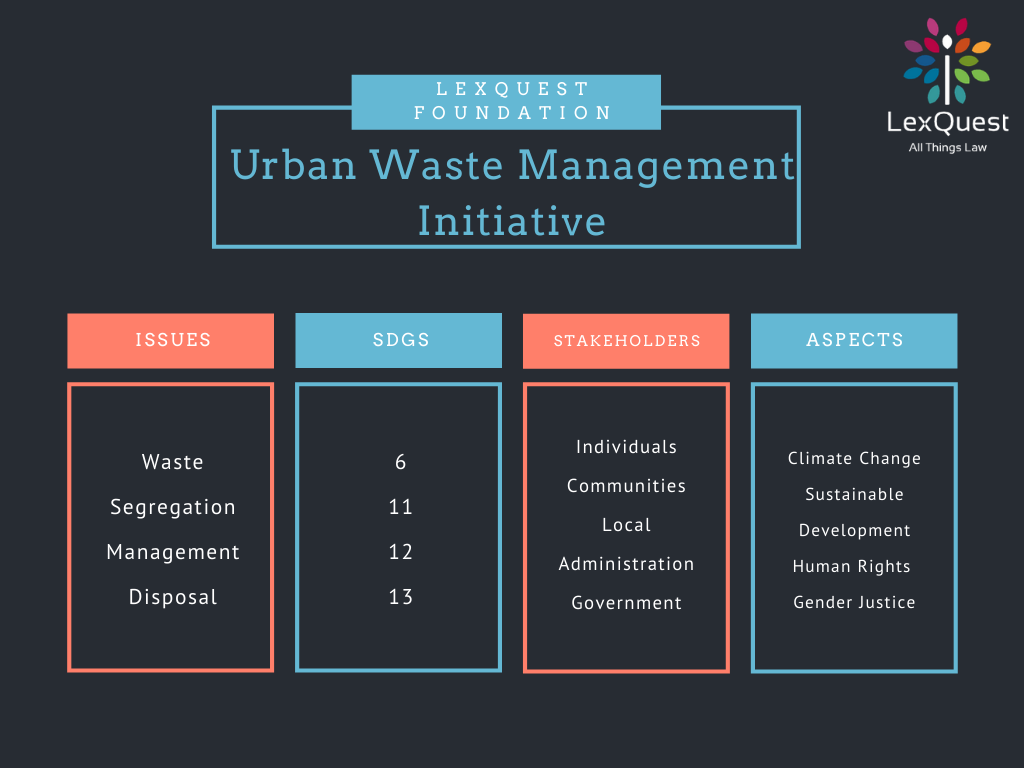 We will be working with individuals, communities, and the government (all important stakeholders) to improve the status of waste management and treatment in India's biggest cities, starting with the city of Delhi.
We will look forward to your continuous support and active participation during the Initiative. 
To know more about this initiative, and be a part of it, reach out to us at [email protected].
Here's a blog on whether individual behavioral change can lead to transformation in Urban Waste Management. Click on the image here to check it out. 
We need your support to maximize the impact of our Urban Waste Management Initiative. We believe that the active involvement of the masses can make a massive difference in improving waste management mechanisms in India's cities. Click on the donate button below to know how we will be utilizing the donations.

Do connect with us on Instagram, as we have exciting events planned for this initiative, which will be announced on our Instagram Page.