The pandemic has led to a new phase in the education system through remote learning; now, Google Meet, Microsoft Teams, and Zoom Classes have become the new reality for students across the globe. However, there is also an inherent problem in the remote learning system currently being used by most institutions to impart education. Many have raised concerns about the long-term impact of closures of schools; there have also been cases where educational boards have had to resort to grace marks to promote the students to the next academic session. There is a constant discourse on whether schools should be opened or not. However, another option can be used to address this crucial issue at hand: the Metaverse.
Before going any further, let us understand what the Metaverse is. Metaverse is often noted as the future of the internet by many. It is a simulative virtual reality that can be accessed through virtual reality (VR) and Augmented Reality (AR) headsets and with phones, consoles, and related gadgets. Through their virtual persona, one can experience different activities similar to those they partake in the 'real' universe, such as attending concerts, shopping, et al. This provides an immersive experience to an individual. This immersive experience, when brought into the sphere of education, can help achieve new strides in the education sector in India.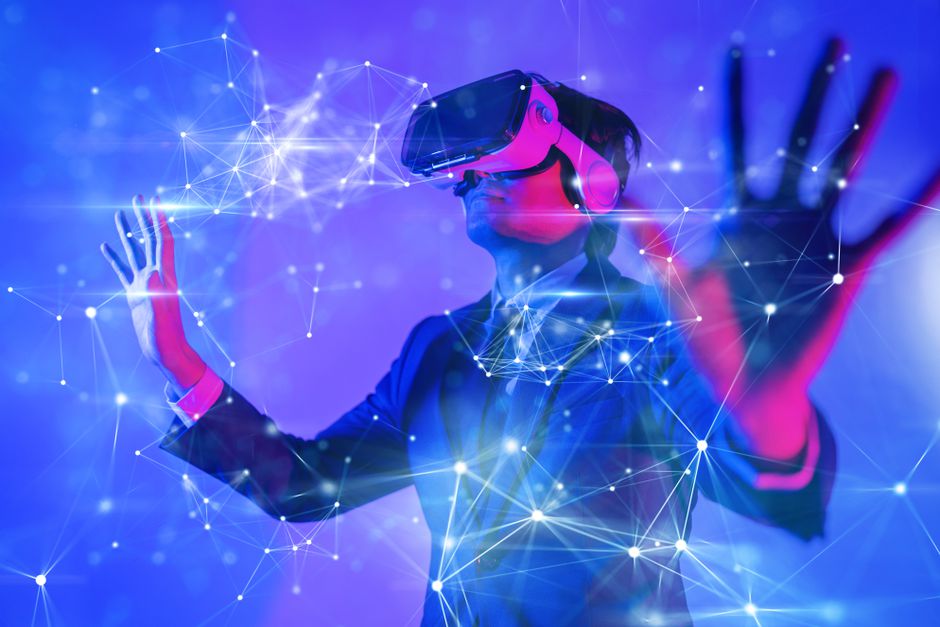 Metaverse: the future of the Internet  (PHOTO: Getty Images)
While the idea of using the Metaverse to impart education may seem unheard of, many are considering this technological advancement for the same purpose. There are plans to create digitized university campuses through the Metaverse. A great example of this combination of education and Metaverse would be the Korea Institute of Science and Technology (KAIST) which is working towards creating a virtual campus at its Kenya-KAIST campus; they note that it will not only help reduce commute time for the students to reach campus but will also ensure that the campus receives an equal amount of quality education as compared to the other campus.
What will be different about a metaverse class is that it can help overcome the inherent obstacles in the current virtual learning system; it can help students and teachers interact in a more 'real' way. Unlike the online video call formats, a metaverse class can help students do things 'physically' in a virtual environment. This enhanced experience can help upgrade the learning experience even in a remote setting. Even if we look at the situation of the education sector in India without the context of remote learning and a pandemic in place, this option can certainly help a lot. It is often noted that many students, especially girls, drop out of school owing to long distances from home to school. Hence, many parents avoid sending their girls to far-off schools. COVID-19 has just exacerbated these numbers. A metaverse class can help us reach those students who live in remote regions where proper schooling infrastructure such as physical schools and the availability of a teaching faculty in the area is absent. This can save time and help many complete their education even in remote areas. Some obstacles to achieving the same can be the issue of providing better internet connectivity in remote areas and providing access to smart devices at an affordable rate. The government can look at providing subsidies to those who cannot afford such devices to tackle the said problem. Yet another issue can be- providing learning in various regional languages to ensure that all students understand the curriculum comfortably. To accommodate the same, the government will need to work extensively for the provision of equitable educational opportunities.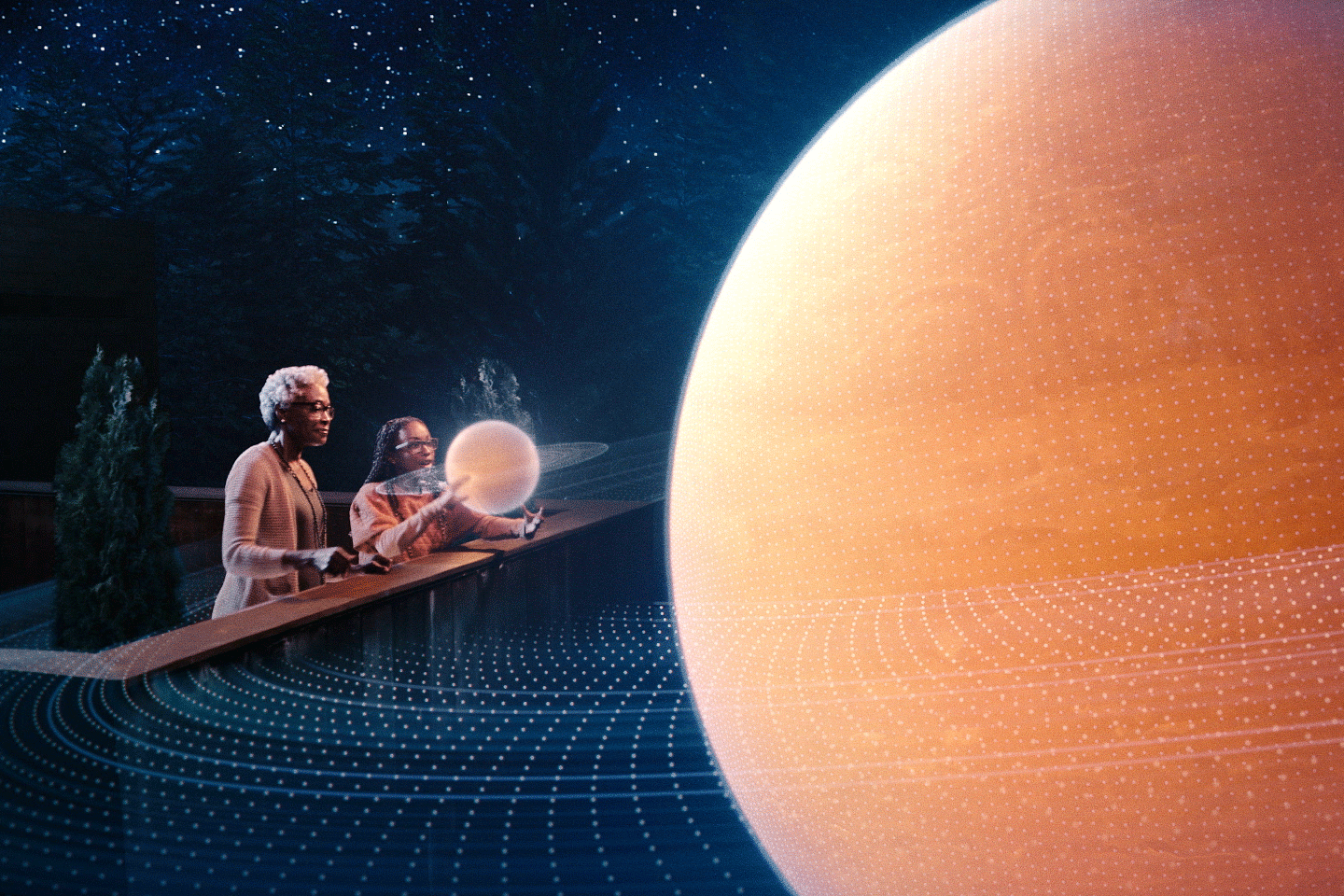 Metaverse can help enhance the learning experience (PHOTOGRAPH: META)
Another major problem is students' lack of proper skills, making them employable in the market. India currently has a massive benefit in terms of population; while most countries have a vast number of an aging population, India being a country with one of the highest youth population has an advantage here. This advantage, however, is untapped since a significant number of Indian students and educated youth are not skilled enough to sustain in the job market. Consider the example of the engineering sector in India- according to a 2020 report by Scaler, only 3% of engineering graduates in India get high-paying tech jobs. The situation has only worsened with COVID with many engineering graduates struggling to find a job.
The 2022 edition of the India Skills Report released by Wheebox found in their study that while there was an improvement in the percentage of highly employable youth (from 45.97% to 46.2% among the test-takers in their research), around 75% of the companies surveyed reported a skill gap in the market.  
With the pandemic and nationwide lockdown in place, there has also been a surge in enrollment in e-skilling platforms, and professional courses have also increased in demand since the pandemic. This trend certainly shows that individuals are willing to learn. 
In this context, a metaverse class can also help improve our education system in terms of skilling our students; not only will it be able to make education a more immersive experience for students and make them more interested and engaged in the classes/lectures, it will also help in imparting quality skills to students so that they become more employable in the job market. It is often noted that practical knowledge and hands-on experience helps students in grasping knowledge and concepts better. Especially in courses such as engineering, there is undoubtedly a need for a more realistic experience than just theoretical learning. With the beginning of remote education, many students have not learned and grasped concepts properly without face-to-face understanding and hands-on experiences.
A report by TeamLease Edtech discusses inherent obstacles in the present online education system being followed to impart higher education. The report mentions that teaching online should not simply mean "recording a traditional lecture and posting it to the web or using a video-conference platform to deliver the same lecture online as the instructor would give on campus. Effective online education requires teaching and learning methods that engage students dynamically in an enjoyable and stimulating education experience". This sense of dynamism and stimulating experience, which can help engage students, can be achieved through metaverse classes; this technology can create a university campus-like environment which while is not absolute but can be immersive enough to keep students interested and engaged in their classes and hence, they can learn better. 
With the rise of online learning, the government has been taking steps to work towards online
education. Portals such as SWAYAM, which provides online free courses on various topics, and SWAYAM PRABHA which offers classes to students through 34 high-quality educational channels across the country, have been developed. Yet another platform, DIKSHA, provides learning material relevant to the curriculum to teachers, students, and parents. A significant step in the path has been under the National Education Policy (NEP) 2020, which aims to use technology to benefit the education sector while also "acknowledging its potential risks and dangers", and "ensuring equitable use of technology." NEP also aims to integrate Artificial Intelligence (AI) into the education system. These steps can hopefully also lead to the integration of Metaverse in the education sector shortly, which can change the face of remote/online learning and the education sector in India.
By Shweta Rasaily, Research Associate, Policy, LQF
Note: Please support LQF's work to uplift the underprivileged and marginalized by making a donation through the button below.